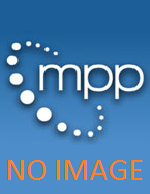 #10 Physics of Nuclear Medicine: Recent Advances
Author:
Dandamudi Rao, Ramesh Chandra, Martin Graham, eds.
ISBN:
9780883184400
Published:
(1983 Summer School) | 560 pp |
OUT OF PRINT
Description
This book will serve to bring the state of the art to the physicists engaged in research, teaching and practicing the physics of nuclear medicine. With the increasing use of new technologies and computers in nuclear medicine, it is important that we all understand and use many of the techniques discussed in this volume.



---