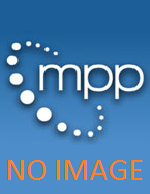 #23 The Expanding Role of Medical Physics in Diagnostic Imaging Price Reduced!
Author:
G. Donald Frey, Perry Sprawls, eds.
ISBN:
9781888340099
Published:
1997 | 583 pp. | Hardcover
OUT OF PRINT
Description
The 1997 AAPM Summer School provides a broad-based review of the status of radiographic and fluoroscopic imaging and emphasizes the expanding functions that medical physicists are having to provide in the transition from the traditional imaging environment to the fully digital imaging environment.
The Summer School has a long tradition of being the primary continuing edu- cation program in the field of medical physics. This 1997 Summer School leads us into a new era by expanding into the international arena. The international faculty brings a broader perspective to topics that are being presented. Also, for the first time, a sister Summer School program will be presented in Nice, France under the sponsorship of the European Federation of Organizations in Medical Physics.
Many people have contributed to the production of these proceedings. We would like to thank the authors of the individual chapters who have labored long and hard to present a book of this quality. We want to thank Ms. Margaret Nix at Emory University and Ms. Melanie Jackson at the Medical University of South Carolina for coordinating the manuscript process and other editorial assistance. Dr. Jack Peterson at Emory University has managed electronic distribution of the international manuscripts and participated in the editing process. Ms. Charlotte Sprawls served as a translation consultant. We also thank the Local Arrangements Committee under the direction of Dr. Marlene McKetty for their tireless efforts and AAPM headquarters staff for their efficient support.
G. Donald Frey, Ph.D.
Charleston, South Carolina
Perry Sprawls, Ph.D.
Atlanta, Georgia
---